Do You Have a New Idea or Product/Service You Want to Launch? Want to Raise Your Odds of Success? Get a FREE Consult with Steven Diebold

A Few of the 1000s of Happy Innovation Clients that Steven Has Worked With

Hire Someone that Has a Proven Track Record of Getting Serious Results
Thousands of entrepreneurs, universities, accelerators, and groups inside small, medium and big organizations use our tools, content, and coaching to raise their odds of success. W
e 
help companies create breakthrough products and services with a success 
rate that is five times the industry average. We invented an innovation process that mitigates the risk of failure. Success at innovation is dependent on an effective innovation process. While the average innovation success rate is 17 percent, products launched using our lean startup outcome-driven methodology have an unprecedented 86 percent success rate. If you are like most companies, you have learned that cobbling together a hodgepodge of hit-or-miss innovation practices just doesn't work.
How Many Times Will You Try To Innovate With Unsupervised Thinking?
According to a leading market research firm, about 75% of consumer packaged goods and retail products fail to earn even $7.5 million during their first year. This is in part because of the intransigence of consumer shopping habits. The consultant Jack Trout has found that American families, on average, repeatedly buy the same 150 items, which constitute as much as 85% of their household needs; it's hard to get something new on the radar. Even P&G routinely whiffs with product rollouts. Less than 3% of new consumer packaged goods exceed first-year sales of $50 million—considered the benchmark of a highly successful launch. And products that start out strong may have trouble sustaining success: We looked at more than 70 top products in the Most Memorable New Product Launch survey (which we help conduct) for the years 2002 through 2008. A dozen of them are already off the market.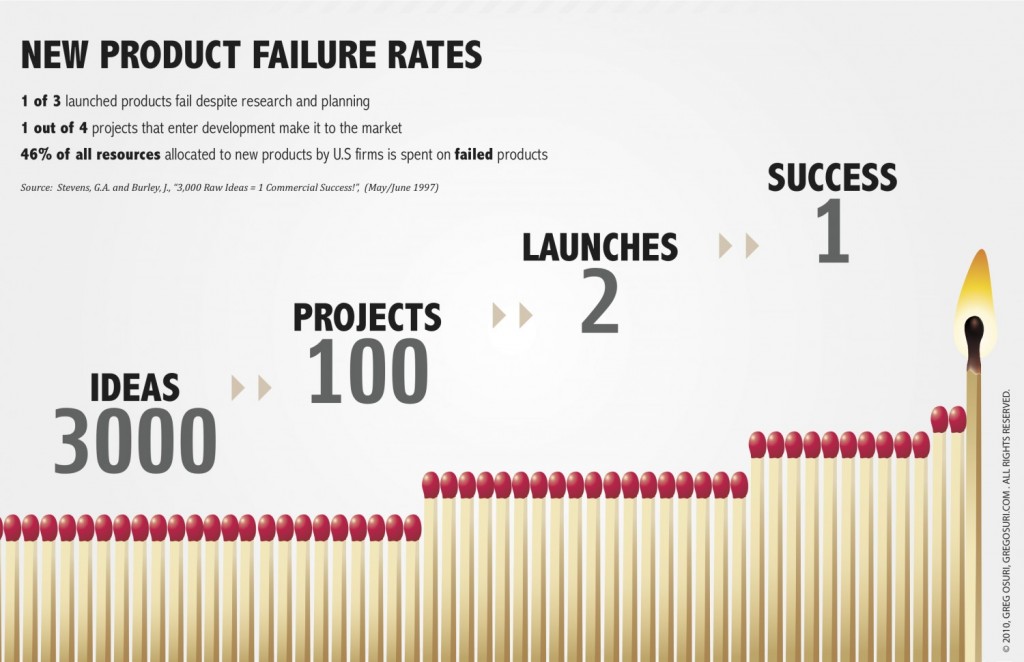 What Steven Does for His Clients – Outline of Services
Entrepreneurs and new ventures must literally form something out of nothing except for a good idea.  Our coaching programs help you manage these steps and hone your entrepreneurial skills.  Once the venture has achieved stable and repeatable revenue, it is time to concentrate on continually growing performance and results – in other words, accelerating excellence.
You receive personal one-on-one coaching over a long enough period of time to see dramatic results.  We meet with you once a week or on a schedule that makes sense for you and work together hands-on, like a member of your team.  Between meetings, you take the next steps – to research, create, build, and validate.
Create or Validate a Product/Service Customers Want and Will Pay for- Plus a Business Model That is Profitable and Feasible to Bring it to Market.
You'll come out with a product or service concept that is validated with customers that are willing to pay for it and understand the market potential for it.

You'll create your initial business model structure, test it works using the business model canvas to validate your raw idea, and iterate it as needed until its working.

At the end of our time together you will have brought a product/service to market successfully or realized you need to pivot/change your plans and go another direction entirely
Our process uses a combination of jobs-to-be-done, lean startup, agile, customer development, outcome driven innovation, blue ocean, user experience design techniques, rapid prototyping, guerilla market research tactics, customer interviewing and more.

About Steven Diebold and His Company
Steven Diebold is currently the CEO of Diebold Ventures, a lean startup accelerator,seed fund, and user experience design agency located in Los Angeles, Ca. Steven is a top innovation and user experience expert with over 20 years of experience. As a serial entrepreneur, he has founded many successful products and companies over the past two decades. Steven is also a raw food expert, athlete and has a background in sports nutrition and fitness.
Steven's offices are located in Culver City, California. 


Recommendations from Innovation Clients that Steven has Worked With