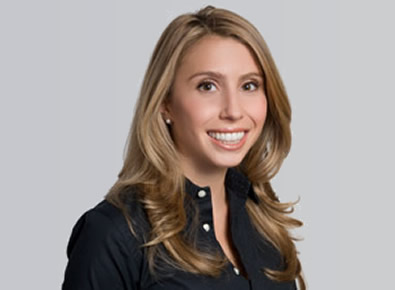 If Jennifer Fleiss could give entrepreneurs one piece of advice, it would be to test your concept. The co-founder of NYC-based Rent the Runway, a service that rents designer dresses and accessories at a fraction of the price, says she needed to prove her concept before she could go to investors or designers with the idea. "Making sure that we tested out the concept and could show test results to venture capitalists was important," she says. "Figuring out ways to test and show real data to them is key, especially when you have a concept that many of them don't relate to. We were pitching our concept to often all men, and figuring out ways to get them to relate to a woman's need to wear something to different events is challenging." Fleiss and her co-founder Jennifer Hyman were able to provide data as well as videos and other customer testimonials, which led to raising $15 million in funding in February 2010.
It was the first time Fleiss raised money for her company, but not her first foray into entrepreneurship. "For me, I've always wanted to be an entrepreneur. I had lemonade stands when I was age 7 or 8, really young, and I would scout out the best locations, and have as much of a business angle as I think you could," she says. She didn't always work in the small business world though – before Rent the Runway she spent time working in finance, at companies including Morgan Stanley. But even then she had side projects on the go. "While I worked in finance I started an essay editing company for college students, and when I was in business school I brought that online, so that was another entrepreneurial foray," she says. She also works with startups advising and reviewing business plans. "I've always been immersed in entrepreneurship and love it."
It was while attending Harvard Business School that Fleiss got the idea for Rent the Runway. While visiting home in New York City she watched her sister Becky struggle with a 'closet full of clothes but nothing to wear' moment. She wanted a designer dress to wear to an upcoming special event, but couldn't afford to buy one with her modest salary. A lightbulb went off in Fleiss' head – what if girls could have access to their dream closet without breaking the bank, and designers could get their pieces into the hands of young, fashionable women? Once back at school Fleiss shared her idea with a classmate and close friend, now-cofounder Jennifer Hyman – and the rest, as they say, is history.
Rent the Runway, often called the "Netflix for couture," launched in 2009 and has gained popularity in the fashion media and among fashion-conscious women across the United States (the company doesn't ship internationally yet). Hyman and Fleiss were named one of Inc. Magazine's 30 Under 30 entrepreneurs in 2010, and the website was named one of Time Magazine's 50 Best Websites 2010. In addition to raising $15 million in early 2010, they recently expanded on their service and launched a bridal service renting out bridesmaid dresses.
Despite catering to the fashion-crazed masses and working with designers on a daily basis, Fleiss says she never thought she'd start a fashion-related business. "I grew up in Manhattan and it was within the heart of all the big retailers – Bloomingdale's, Bergdorf Goodman, Barneys – so it was always something I liked and enjoyed," she says. "I don't think I would have ever known that I would go to fashion. It wasn't an ambition of mine, but I love it and think it's really fun." It was a challenge in the beginning to break into the fashion industry since it's so relationship-driven. "We're renting things that are currently in stores for 10% of the price, so making designers believe and buy into your concept at times is hard. Ultimately they realize that it's a customer acquisition tool for them, becuase we're introducing new potential customers to their brand. But early on when we didn't have a website or a membership or a customer list built up, getting brands to trust us was a big challenge." Getting brands on board wasn't the only thing that was difficult for the two founders – the technology aspect proved to be a challenge as well. "The technology component of it has been challenging for sure. Neither I or my co-founder have technology backgrounds, so between building the initial website and hiring our technology team that's been a hurdle."
Fleiss credits great PR and word of mouth for much of the company's initial success. Since the site's concept is new, they couldn't just throw up an advertisement and expect women to understand it. "Women love talking about it with one another," she says, and adds that seeing an example on TV or hearing about it from a friend is really effective. She also credits their support team with helping women acclimatize themselves to the concept. "It's a huge part of what we do, and our customer insights team get involved not only in helping customers with logistics, but they help style their outfits." In fact, their support team members are called stylists. "It's really why we consider ourselves a service company more than a fashion company, we're offering the Cinderella experience from start to finish."
Along with the necessity of testing your concept, Fleiss says she's learned that you need to share your idea when you're in the early stages of your business. "The one thing we were originally questioning is whether or not you share a concept with other people and talk to them about it, and I think 100% the right answer is to share your idea and be less worried about someome stealing it. Get as many people's insights as you can, because beyond doing any actual tests or trials you can just set up focus groups and learn from people around you, what they think of the concept, and if enough people tell you it's a terrible idea you should probably rethink some of what's going on." She says you always need to be talking about your idea and seeking out advice, and you need to be open to hearing thoughts, both positive and negative. She also advises would-be entrepreneurs to work at a startup before venturing out on their own. "If you work at a startup, even if it's not your own, I think that gives you great experience in a creative environment. If I didn't start this company I was going to go work at another startup, which I think is another great thing for people interested in entrepreneneurship to do."
Branching out on her own was a great decision, at least according to the thousands of women across the country who have Rented the Runway over the past two years. Fleiss' concept has been proven, and now she's focused on building the company into a global brand, one dress rental at a time.